Jobs in the garden this month
Here are some jobs to be getting on with in September in your garden:
Plan where you are going to plant your spring bulbs to get the best display.

If you're planning on including additional shrubs or trees in your garden, it's best to plant them in the autumn to get the best results.

Continue to water and feed your hanging baskets, pots and planters as the plants should keep flowering until the first frosts.

Make sure you keep any cuttings you have taken well-watered.

Keep camellias and rhododendrons well-watered at this time of year to ensure that next year's buds develop well.

Make sure you deadhead your bedding plants and perennials.

Deadhead your penstemons, dahlias, and roses to keep flowers coming.

Now is the time to divide herbaceous perennials and replant them to get the best display next year. Planting them in September gives them time to bed in properly over the winter months.

Now is the time to harvest your sweetcorn crop. The best way to check that it is ripe is to pinch a kernel – if it releases a milky sap then it's ripe for the picking! If the kernels are hard and starchy, it has been left too long and if it is watery, your plants will need a little longer to ripen.

Keep your supply of herbs going throughout the winter by potting up some mint and parsley for the kitchen windowsill, for fresh herbs through the winter.

To help your pumpkins ripen in time for Halloween, it is best to remove the leaves around the fruits to allow them to get as much light as possible.

Make sure you continue to water any of your remaining crops.

When harvesting potatoes, dry them out for an hour or two before putting in paper or hessian sacks. Make sure they are then stored in a cool, dark place.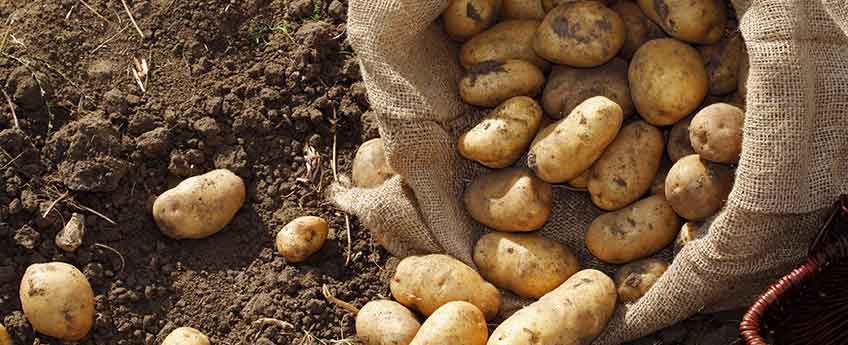 You can start your autumn clean up. Remove any remnants of crops that have finished and fully weed your garden to leave it nice and tidy for the winter.

If you have strawberry plants in your garden, pot up some of the runners to make fresh, new plants for next year.

Harvest your ripe apples – to check whether they are ready to pick, they should easily come off the tree with a gentle pull. Always remove damaged fruit to prevent any disease to the tree and damage to other fruit.

Give your greenhouse a clean together with any empty pots and tools – this will reduce the risk of pests and diseases next year.

Take down your greenhouse shading to allow any plants you have inside to get as much light as possible.
If you have any questions, please come in store and speak to a member of our friendly team.