Every garden has its shady spots – and some get very little direct sunlight thanks to towering buildings and trees.
Shady areas of the garden can create a cooler and damper environment in which some plants find it hard to thrive – while others simply love to stay out of the sun.
Some shade loving perennials include Acanthus mollis, Campanula persicifolia and Geranium nodosum or 'Lily Lovel'.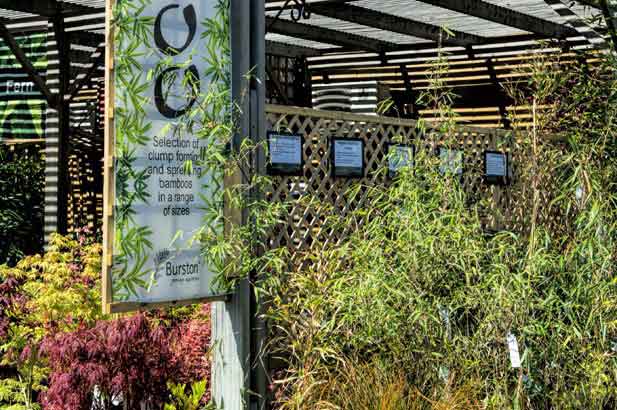 You can also look at climbers and wall shrubs for particularly shaded areas such as north or east facing walls and fences which receive little direct sunlight.
It's worth remembing that climbers have a tendency to self-cling without requiring tying in to support them.
Wall shrubs, by contrast, do not naturally climb. If left alone, they bush outwards and grow like shrubs. With specific pruning and training techniques, they can be trained to grow against walls.
Our team will advise you on plants, shrubs, climbers and perennials that can cope with cold and shady conditions.
There is a great choice of plants available at Burston which are perfect for wooded or shaded areas.
Come and let us help you make the most of your outdoor space with a superb selection of plants for all types of environments.