Bedding & Seasonal Plants
When it comes to bedding… we've got you and your garden covered with a rainbow burst of plants for all year round.
Spring along to our covered bedding area where you will find the colourful collections perfect for recreating in your own gardens.
All our plants are valued for their outstanding garden performance.
In our seasonal area we colour group our plants to help you theme your garden.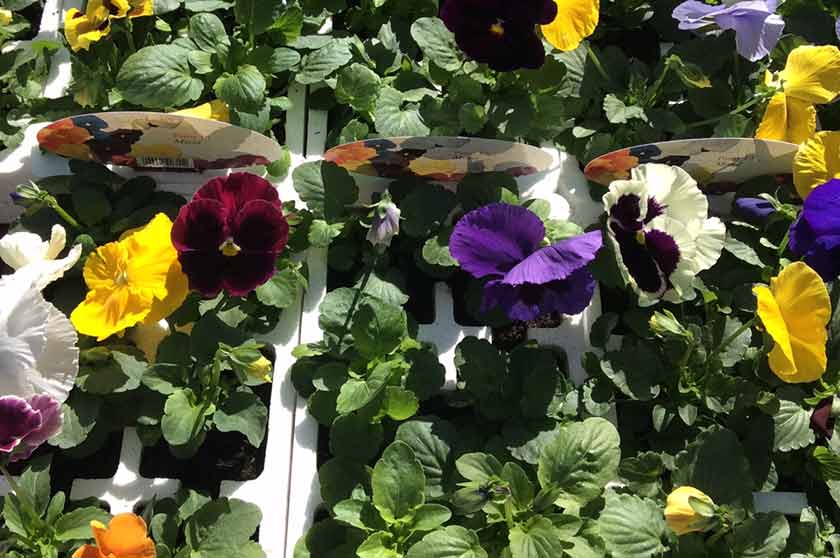 This season's theme is 'Raising Awareness' where we have chosen seven charities to represent our colour collections. We hope you feel inspired to help us support these charities as you choose your colour mix for your garden this year.
As we move through spring you will be able to look to your summer colours with the failsafe range of geraniums and petunias or the more unusual Mandevilles and Anigozanthus.
Whatever your requirements, we are confident we have everything you need to create the perfect summer garden.
As always our 'dream green team' is here to advise you on the best plants, shrubs perennials and trees for all outdoor areas – sunny or shady.