Pots & Containers
"It Starts With a Pot"
As we like to say, "it starts with a pot." Pots can seem like rather trivial accessories, but many of us take our first steps into gardening with nothing more than a few pot plants on a sunny window ledge or two or three decorative planters adding colour and warmth to a balcony.
But even when we move on and acquire a proper garden, pots continue to be indispensable. They nurture young plants, providing a stable and protected environment. They add life and colour to decked or terraced areas of larger gardens. A few well-placed large pots and planters can add points of interest to extended areas of lawn.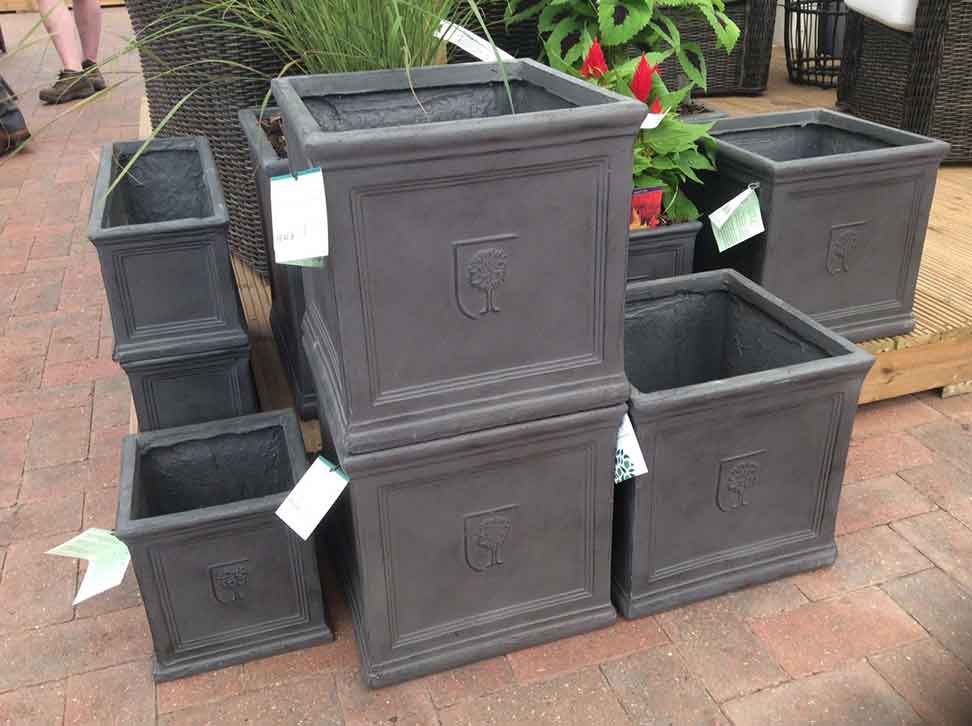 And of course, just because we have a garden doesn't mean we should neglect window ledges, indoor spaces and other places that benefit from an injection of colourful, joyful nature.
In other words, pots are one of a gardener's very best friends, and because of that at Burston we stock a huge variety, in a wealth of styles, textures, colours and finishes. From traditional terracotta planters to more contemporary lightweight granite containers, as well as a range of plastic pots, we have something to make an impact in any garden, or indeed anywhere else in or around your home.
Our friendly staff are always on hand to offer advice, so if you need tips on the pots and planters that might be best for your own home or garden, please don't hesitate to ask.
And remember, at Burston it's about so much more than quality pots and planters. We also stock a full range of chemicals (from weed killers and lawn feeders to pest control products), garden tools and machinery, irrigation equipment, boots and gardening gloves and plants and seeds, and much, much more.