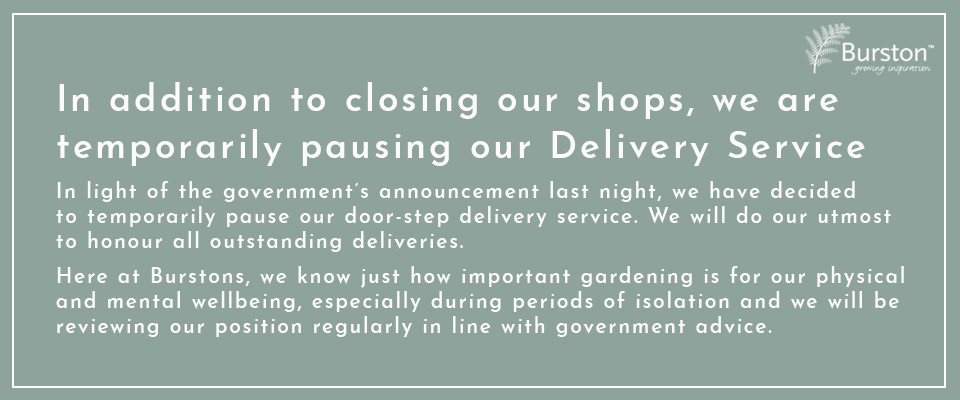 Welcome to Burston Garden Centre
Hertfordshire's favourite choice for home & garden
Our award winning, independent garden centre formula is based on providing thoughtfully sourced products, delivered with passion and expertise, a service we have been committed to delivering since we opened in 1978. Our friendly and knowledgeable team take pride in delivering more than just value for money. First class advice and extensive product ranges mean that we can provide everything you need for your home & garden – and a fun day out too!

We're thrilled to have been awarded 'Destination Garden Centre of Excellence'

A tempting selection of main courses, indulgent desserts, sandwiches & cakes

We hope you can join us for our special seasonal events throughout the year

Our team of aquatic experts are always on hand for all your fish and reptile needs

FREE delivery service for purchases over £100 within a 10 mile radius

Each month we have an array of special offers across all departments

Burston Garden Centre is the perfect destination for a great day out

As a member of the GCA, our hardy plants include a lifetime guarantee

Latest from our Gardening Blog
Burston Garden Centre
More than ever we are (rightfully) under pressure to reduce our plastic usage and to be more conscientious about the disposal of waste. Most of the plastic used in horticultural retail is fully recyclable [...]
Burston Garden Centre
For many of us, the start of the New Year brings a renewed focus on healthy living. Reduced alcohol intake, a new gym membership, mindfulness and certainly more home-cooked, healthy food. The food trends [...]

"Wonderful Place to Visit"
Lovely garden centre with lots of things to see and buy. Very friendly staff and so helpful. The restaurant serves a great breakfast, lunch & tea! Always try and visit when in the area.
Sanbran, Trip Advisor
"A good place to break up a long journey"
We stopped here to eat with our young family members to break up a long drive. The food was varied and excellent and the staff were all very friendly and helpful.
RugbyRuthy, Trip Advisor