Treatments & Preservatives
The inevitable wear and tear that comes with standing outside in the worst of the British weather can take its toll on your fencing, sheds, planters and other structures. Dull and fading wood, metalwork and ceramics can bring the look of the whole garden down.
Luckily, our new Ronseal range can rejuvenate ageing or worn looking structures in a single coating. Bright and colourful paints are specially formulated for tough outdoor conditions, and can add a pleasing flash of colour to your garden which stays all year round. We now stock more outdoor paint colours than ever before, so you're bound to find something to suit your garden's needs.
As well as paints, we also sell Ronseal's range of treatments and preservatives, so you can make sure your rejuvenated wood- and metalwork stays looking its best.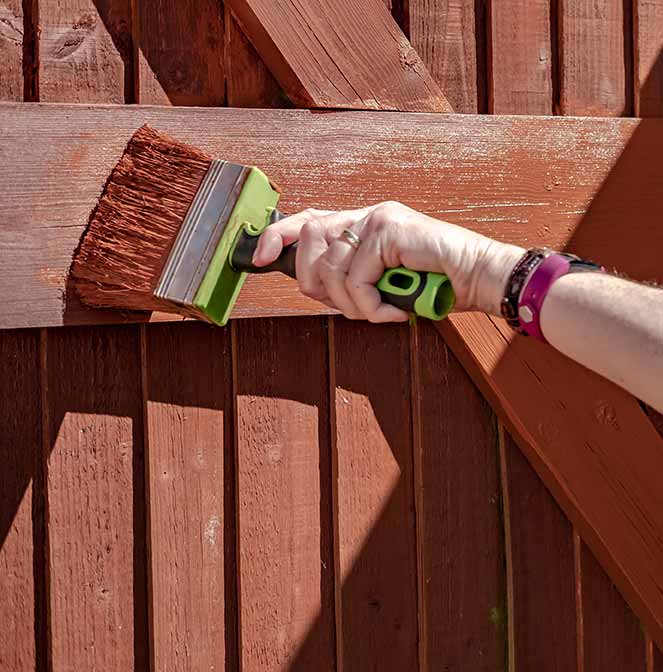 With an extensive range of products, Burston has everything you need to rejuvenate, restore and preserve for the future.
Our Ronseal range comes in various sizes so you can find the one that best suits your requirements.
Our friendly staff are always on hand to offer advice, and will be happy to give you tips and information on the best paints and preservatives for your own fences, sheds and structures. Please don't hesitate to ask.
And remember, at Burston it's about so much more than quality paints, treatments and preservatives. We also stock a full range of chemicals (from weed killers and lawn feeders to pest control products), garden tools and machinery, irrigation equipment, boots and gloves, garden ornaments, plants and seeds and much, much more. We're confident that you can get everything your garden needs at Burston.