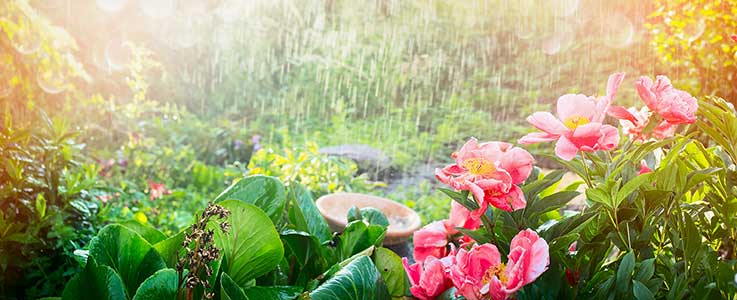 Learn more about Water Butts
With all the rain we've been having, now is a great time to start collecting free water for your garden. We have a wide range of water butts that can be attached to your guttering downpipe and collect the rainwater as it falls. The butts can also be linked together to collect even more.
Why do I need a water butt?
There are many benefits to be gained from installing a water butt in your garden, especially during the months when rainfall is minimal. Rainwater won't just save you money on your water bill, it is also better for your plants health as it is less harsh and won't leave limescale deposits on the foliage. Using a sprinkler for an hour uses about 1000 gallons of water so if you can cut this usage down, it will be far better for the planet. Plants also prefer water that is at a similar ambient temperature to the surrounding environment, tap water is normally much cooler!
Whether you opt for a slimline, space saving water butt or an extra-large barrel type design, you'll quickly realise the difference a water butt can make to your garden.
Water butts are suitable for all gardens. All you need is a level surface close to a downpipe to maximise the amount of water it'll collect.
How to install a water butt?
Step 1: Choose a suitable downpipe for your water butt to be linked up to. Place the water butt on its stand and mark its height on the down pipe. Using a hacksaw, cut the pipe 3 to 4 cm below this point.

Step 2: Attach the rainwater diverter kit to the downpipe. The cut section of the pipe fits onto the bottom of the diverter.

Step 3: Use a tape measure to mark out 8cm down from the top of the water butt for the linking hose to connect to. (Note – some water butts already have a pre-cut hole). Use the provided fittings to screw it into place.

Step 4: Attach the linking hose to the diverter kit using the fittings supplied. Put the lid on the water butt and lock it in place.
You are now ready to start collecting precious rainwater! Simple!
Water butt treatment can be purchased in store for £14.99 and should be used regularly to prevent unpleasant odours, slime, algae and soap scum from building up in the tank.
Our Best Buy
Harcostar 100ltr Space Saver Water Butt Kit
Includes Tap, Lid, Diverter & Stand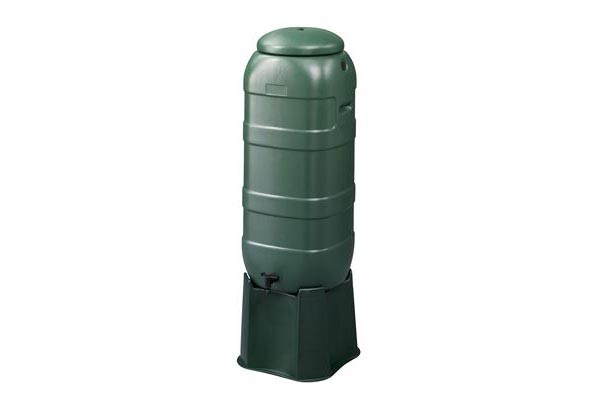 RRP: £52.99. Our Price: £44.99
Plenty more in store! Visit Burston Garden Centre