Decide what seeds you are going to grow and then you'll be ready to paint your markers to identify the seeds as they start to grow. You may decide to just paint your rocks as garden creatures such as ladybirds, bees, hedgehogs or garden flowers.
What you'll need:
Paint Brush

Water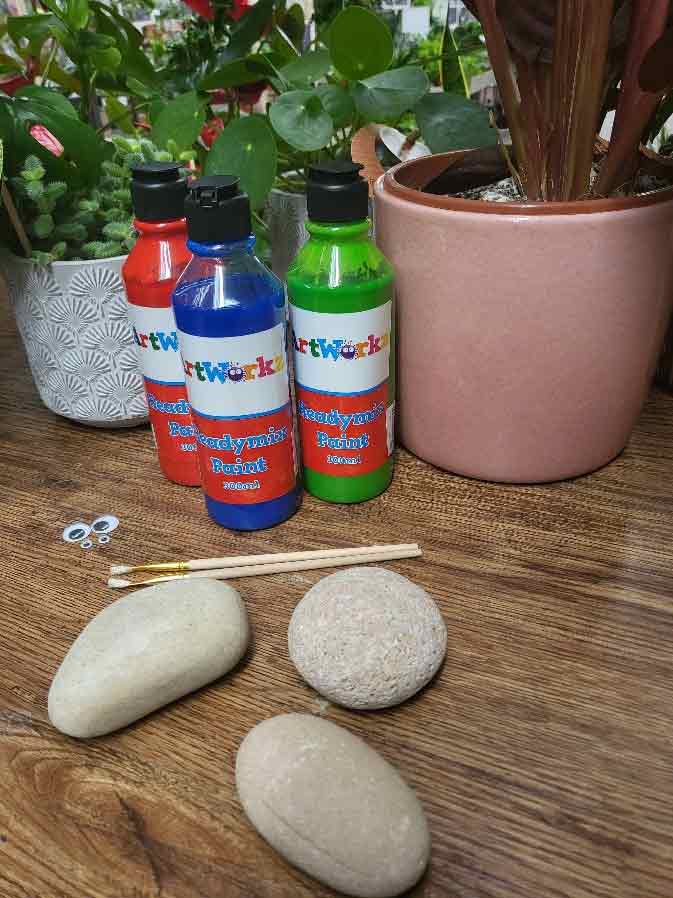 Then, paint each rock to show what seeds you are growing or into the creature that you have decided upon.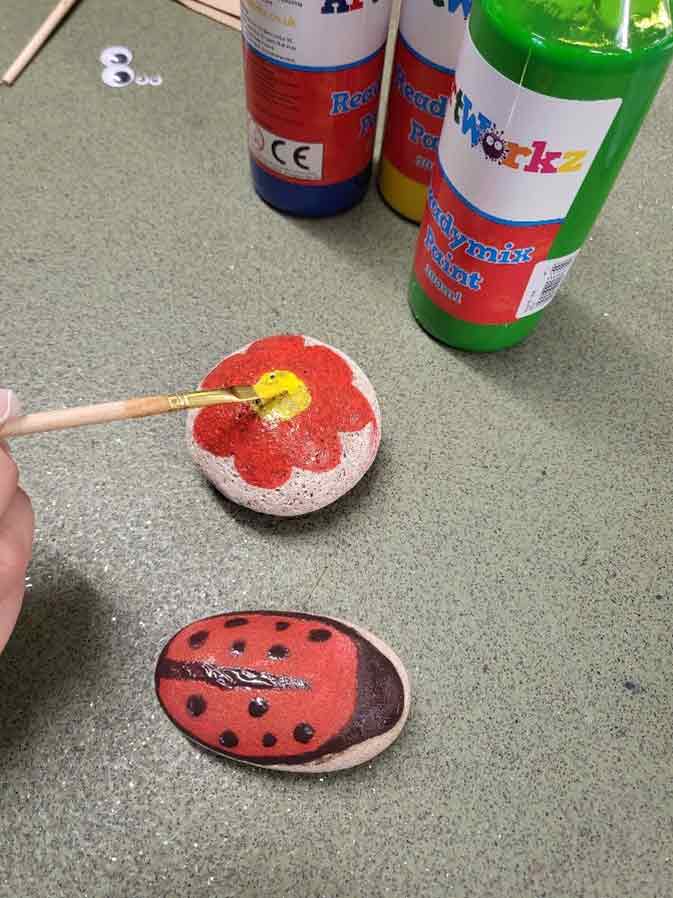 When you've finished, you can place your markers next to your seeds, then you won't forget what you have planted. If you've painted garden creatures, you can place them around the garden, on the patio or on a windowsill.