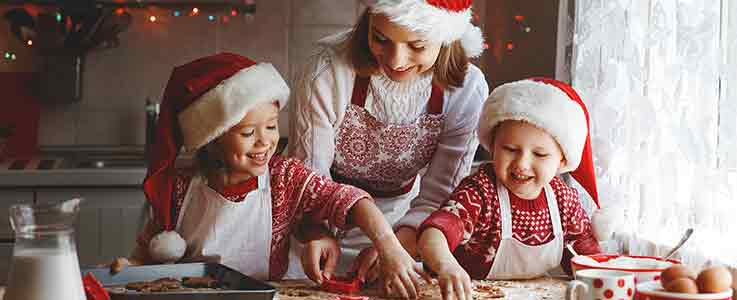 Christmas is one of the most special times of the year, but with so many aspects to think about, it can quickly become overwhelming. Trees, decorations, presents, family traditions, guests and then food! When we start to plan our Christmas menus, there are a few big decisions to make. Will it be turkey again or shall we risk trying another meat such as a goose, beef or maybe a combination. Then there is the pudding to get right; Christmas pud, yule log or trifle!  Choosing the right drink for your pre-Christmas parties or for Christmas day itself, can also make your Christmas festivities sparkle!
So which drinks spring to mind when thinking about Christmas? Egg nog? Mulled wine? A lesser known choice is mulled cider. Not quite as sweet as mulled wine or as heavy and rich as egg nog, mulled cider will make a pleasant change. The plus point is it's very easy to make, so follow our simple recipe for a delicious drink that will be sure to impress your guests this Christmas. Plus we'll be serving this delicious drink in our new mini Christmas market in the run up to Christmas!
Mulled Cider
Ingredients
2 litres of cider of your choice (choose something without additional flavours, maybe even try a pear cider)

5 tablespoons of caster sugar
Method
Gently warm the cider and all of the ingredients for approximately 5 -10 minutes. Serve warm but not boiling.
Christmas Pudding Scones
Ingredients
½ teaspoon ground mixed spice

125g left over Christmas pud
Method
Set oven to 190 degrees/gas mark 5
Add flour, sugar, spice and butter to a bowl and rub together

Crumble the Christmas pud into tiny pieces, add the brandy and half the milk and mix. Gradually add the rest of the milk until you create a smooth dough

Knead but just enough to bring the mixture together. Over-kneading will make the scones heavy

Roll out the dough to about 2cm thick and then using a fluted biscuit cutter, cut out the scones

Place on baking parchment on a baking tray generously spaced apart

Brush with a little milk and bake for 15 – 20 minutes

Cool on a wire tray and serve with brandy butter
Happy Christmas to all our restaurant customers! We're looking forward to welcoming you in 2020 where you'll sample more new dishes and see some exciting changes in our restaurant!