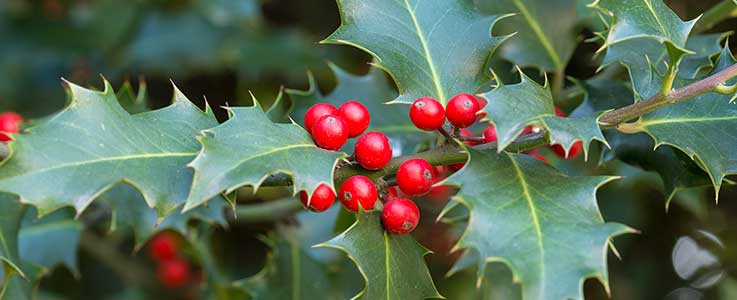 As the daylight hours start to shorten and cooler temperatures move in, we begin to see the glory of the autumnal colours changing in the fauna.
Berries start to ripen and glow rich hues of reds and oranges and even metallic purple in the case of Callicarpa. These juicy treats are exactly what the birds are looking for to help plump up in anticipation for colder months ahead.
This really is the season to enjoy some vibrant colours with plants like Euonymus alatus, Acer Ozakazuki, Sorbus, Rhus and Hamamelis. Fences and walls can transform dramatically if covered with Virginia creeper and Pyracantha.
Despite the radical changes above ground with dormancy imminent, below ground things are starting to get going. The soil temperature is perfect now for root development and therefore it is the perfect time to plant. Plants will really enjoy the benefits of being planted now to maximise the opportunity to get their roots down before next years growing season. An application of 'Rootgrow' direct to the roots will also assist establishment, giving the plant 700% more effective root growth in just 4 weeks (NB this does not apply to ericaceous plants). Once planting has been done it is still just as important in autumn to ensure they are kept well watered. A slow soak is better than a fast blast, so if you're patient with the hose, you'll reap the rewards next season and future years to come.