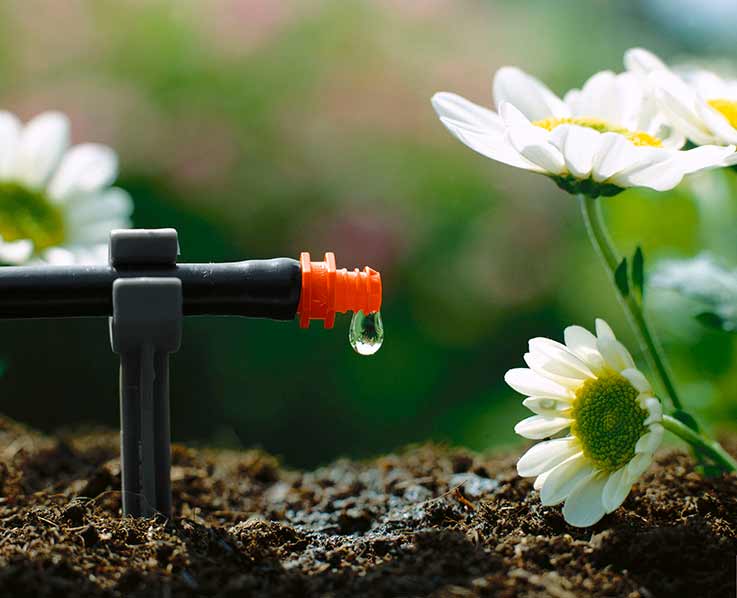 With the holiday season fast approaching, one of the first questions we ask ourselves is 'who is going to water my plants whilst I'm away?'. Usually it falls to the family or our neighbours to come in and water your plants in exchange for a bottle! We've got an alternative that is not only time saving, but also conserves water. Installing an irrigation system into your garden could be the answer and it really doesn't need to be complicated.
The Gardena micro-drip system supplies the right amount of water selectively and evenly to all the plants in your garden. The water is supplied directly to the roots of your plants drop by drop with no wastage! In fact it has been shown to save up to 70% of water compared to traditional watering.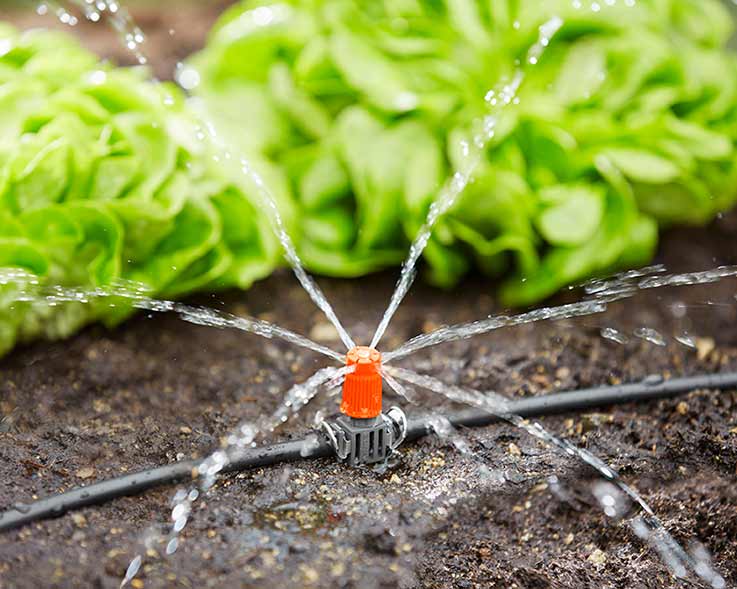 The great thing about this system is that it's incredibly versatile, so you can create an individual system according to your needs. It doesn't matter how big or small your garden or patio is,  you can set this system up for watering flower beds, pots, baskets, troughs or veg plots. Plus you can set up the timers to allow you to select exactly when you want your plants watering and for how long, so they can flex around you and your needs.
If you're interested in getting started, the easiest and most cost-efficient way is with one of our 'starter kits' which start from only £22.99. These include everything you need to get going.
By installing an irrigation system, you will save water, save money and most importantly save time!
Why not pop in to the store and speak to one of our specialists to help you with all your irrigation needs.