Meet the Team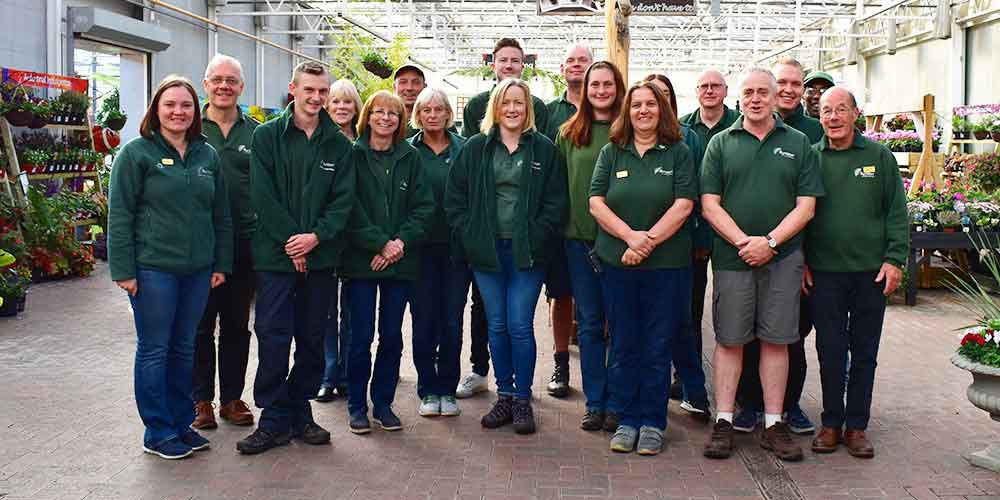 Steve Puddefoot – Director of Operations
Steve has worked in Horticulture for over 40 years, starting work part time in a garden centre at the age of 15. He studied at Oaklands college and after 8 years in his first job he left to study in the USA. On his return he spent two years landscaping before arriving at Burstons. In his spare time Steve enjoys spending time with his family as well as reading, travelling and gardening.
Darran Major – Plant Area Manager
Darran began his retail life at Waitrose, fast tracking through their management training programme. After a short break as a motorbike instructor he returned to retail in the Garden Centre industry. His flair for creating inspirational gardens for Burston customers to take ideas from has earned him and his team it's own industry award. Taking his own family garden needs as a foundation he has bought ideas such as allotment gardens to the centre. Outside of work he enjoys playing in a band and being with his family.
Lucy Parsons – Indoor Living Manager
With over 10 years experience sourcing interior products for Burston, Lucy has a great eye for up-and-coming interior trends, helping to bring unique and inspiring collections together for the store. Outside of work Lucy enjoys evenings eating out and going to the cinema, shopping and relaxing walks with friends and family.
Sam Stickland – Garden Care Manager
Sam has over 11 years of experience, starting his working life at clothing chain NEXT. Over the years, he has gained lots of valuable knowledge which has helped him to successfully run our garden centres largest department. He has a good level of product knowledge in all areas of the department. He has a newfound passion for gardening in general and is keen to learn more every day.