Meet the Team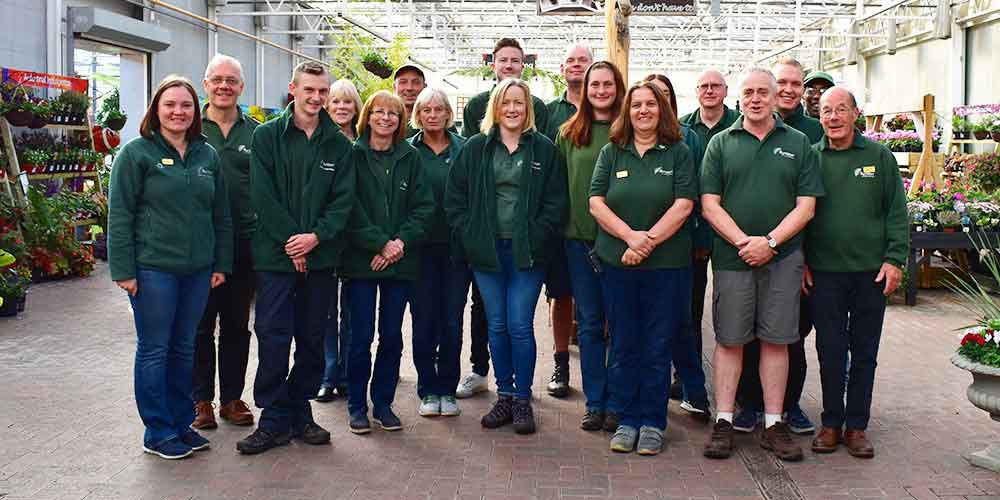 Steve – Director of Operations
Steve has worked in Horticulture for over 40 years, starting work part time in a garden centre at the age of 15. He studied at Oaklands college and after 8 years in his first job he left to study in the USA. On his return he spent two years landscaping before arriving at Burstons. In his spare time Steve enjoys spending time with his family as well as reading, travelling and gardening.
Joanna – Plant Area Manager
Joanna has varied retail background and a big passion for plants. She has been with the Burston team for the last 14 years and has been recently promoted to Plant Area Manager. She has a keen eye for detail and along with maintaining the department to a high standard, she will be on the lookout for some exciting new plants for the coming months. In her spare time, she loves being with family or at home doing craft work, gardening and reading.
Lucy – Indoor Living Manager
With over 15 years experience sourcing interior products for Burston, Lucy has a great eye for up-and-coming interior trends, helping to bring unique and inspiring collections together for the store. Outside of work Lucy enjoys evenings eating out and going to the cinema, shopping and relaxing walks with friends and family.
Sam – Garden Care Manager
Sam has over 11 years of experience, starting his working life at clothing chain NEXT. Over the years, he has gained lots of valuable knowledge which has helped him to successfully run our garden centres largest department. He has a good level of product knowledge in all areas of the department. He has a newfound passion for gardening in general and is keen to learn more every day.
Jill – Customer Services Manager
Jill has been with Burston's since 2019: she is returning to retail after most recently working within the public sector.
Based at our Information Desk, Jill works as part of the heart of the garden centre and from there she organises all manner of things which keep the centre running smoothly. With her kindly manner Jill is highly organised and extremely helpful. If you have any queries or need to know where anything is she will assist you.
In her spare time Jill loves being with her family, meeting up with friends and loves walking and travelling to new places in the UK.
Jon – Restaurant Manager
Jon has had a long and varied career in hospitality. He has worked in a range of establishments, from five-star hotels; independent pubs and restaurants; to business and industry head offices.
Jon has cooked for royalty and celebrities, but enjoys nothing more than seeing satisfied customers at our garden centre.
He took over the reins of the restaurant late in 2020 as restaurant manager and sometimes even steps back into his chef whites!
Jon enjoys eating out, walking and spending time with his family.