Job Vacancies
Please send your application form with your CV and covering letter.
Eligibility to work:
We have a legal responsibility to ensure that only individuals who are entitled to work in the UK are employed. All offers of employment are subject to proof of eligibility to work in the UK, and successful applicants will be required to produce original documentary evidence.
Christmas Grotto Jobs Available at Burston!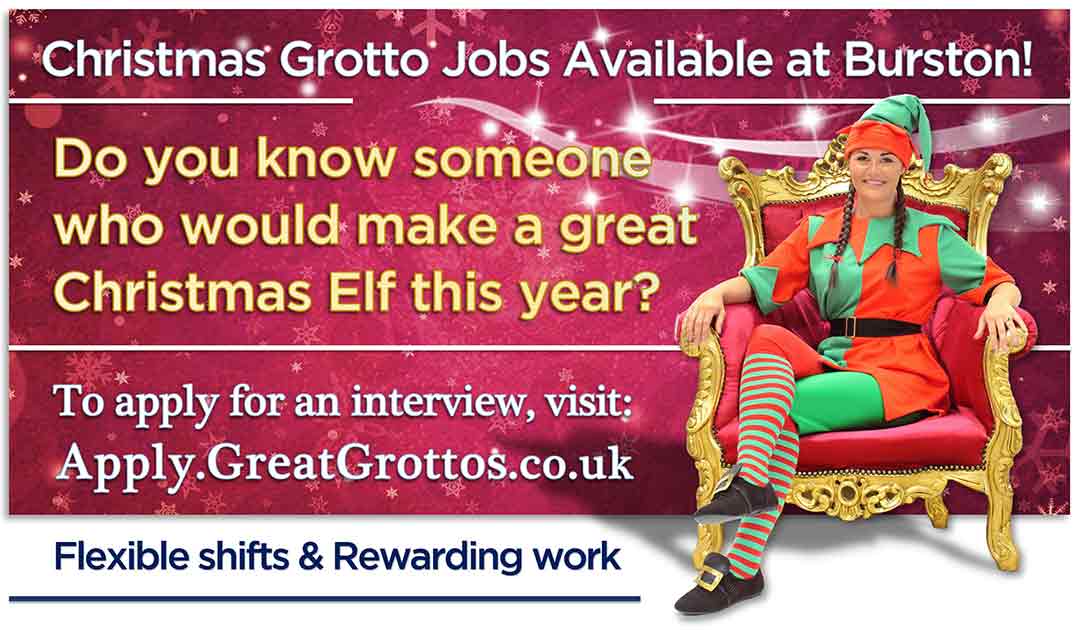 Plant Area Sales Assistant

Job reference number: PAAFT/19
Full time including alternate weekends
We are looking for a friendly, flexible, creative and enthusiastic personality to join our Plant Department. An exciting opportunity to join an award-winning garden centre.
Candidates should be passionate about plants, self-motivated, possess excellent customer service skills. Some form of horticultural qualification or experience would be advantageous. The successful candidate will however need to have a passion for plants and gardening combined with previous retail experience.
Benefits
Discount (First 6 months 15%, after 6 months 25% on majority of range)
Workplace pension (Nest pension subject to eligibility)
Uniform
Free parking
Please send your application form with your CV and a covering letter to
Plant Area Manager, Burston Garden Centre, North Orbital Road, Chiswell Green, St Albans, AL2 2DS or via email to info@burston.co.uk
Please ensure you mark your letter with the appropriate job reference.
Restaurant Vacancy
Part Time Restaurant Assistant
We are seeking an enthusiastic, flexible personality with a sunny disposition to work as an Assistant in our busy Restaurant.
Three to Four days per week, including one weekend per month. Hours to suit but must include the lunch time period between 11.00am and 3.00pm.
Duties will include all aspects of our operation including serving, till, table clearing and washing up. Previous experience not essential as training will be given.
For the above position we offer staff discount, free uniform and a chance to join an award winning, successful and friendly team.
Please apply in writing with a CV to:
Micaela Boylan, Burston Garden Centre Restaurant, North Orbital Road, Chiswell Green, St Albans, AL2 2DS or via email to restaurant@burston.co.uk