Wild birds come into our gardens in search of food and for shelter to nest and raise their young. Feeding the birds and providing a home for them is good fun and kind and caring too! If there's something tasty for them to eat, they'll keep coming back again and again and it's fun to watch the baby birds learn to fly as they leave the nest.
We have bird nests and bird feeders for you to paint in any design you like.
You'll find them in our bird care area at £9.99 each.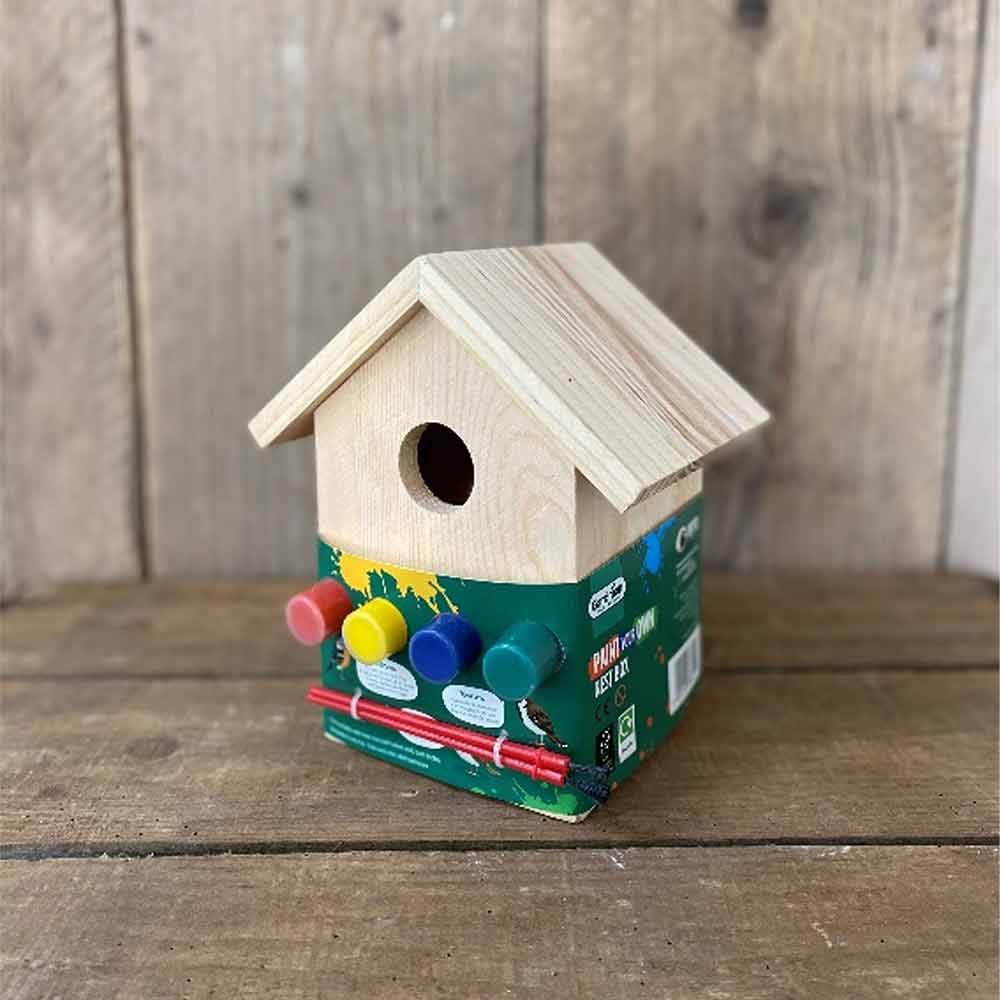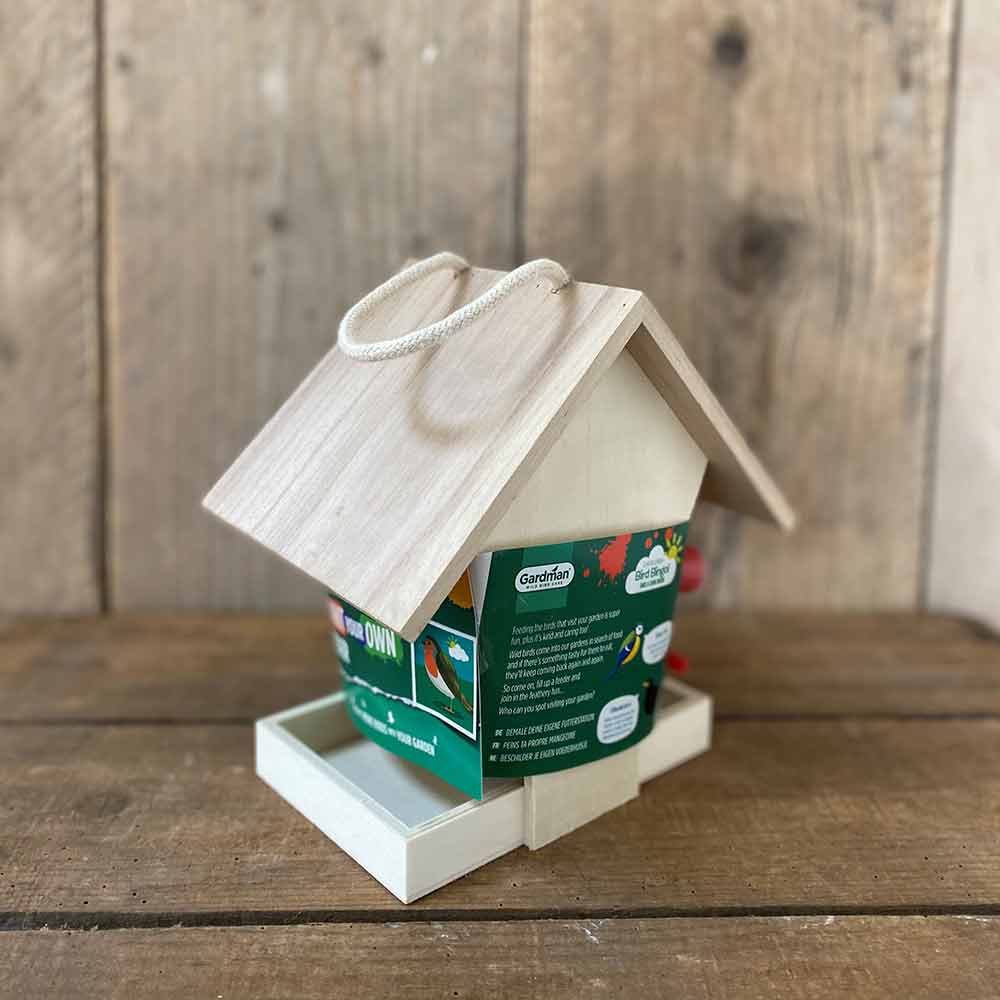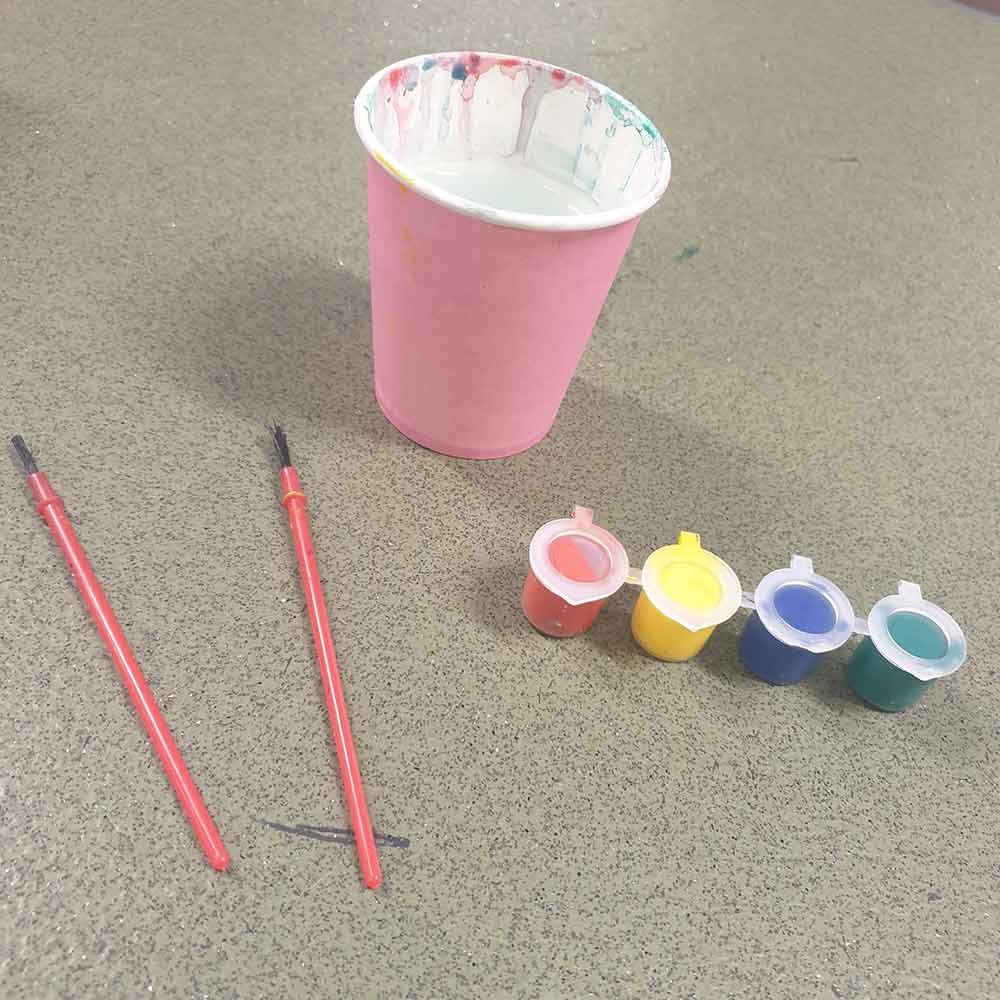 All you'll need is a cup of water to rinse your brushes.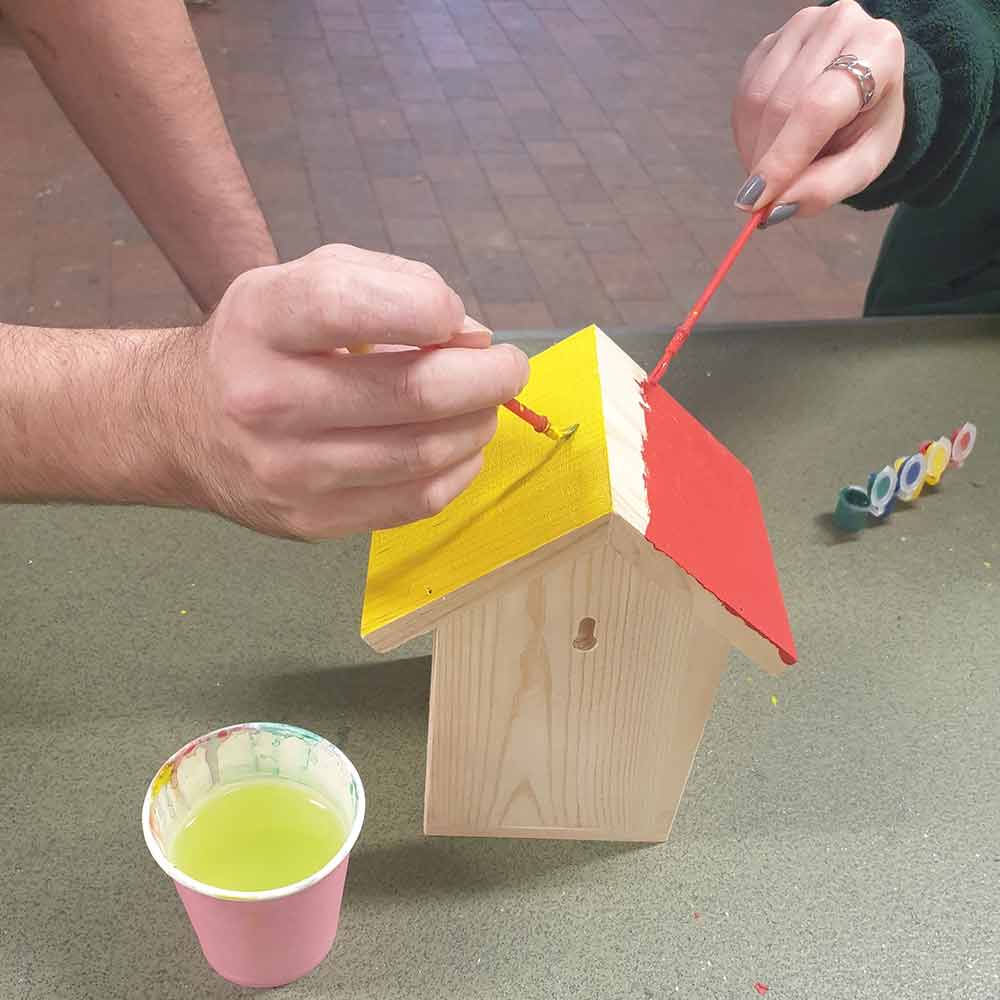 Decide on the pattern and colours you're going to use.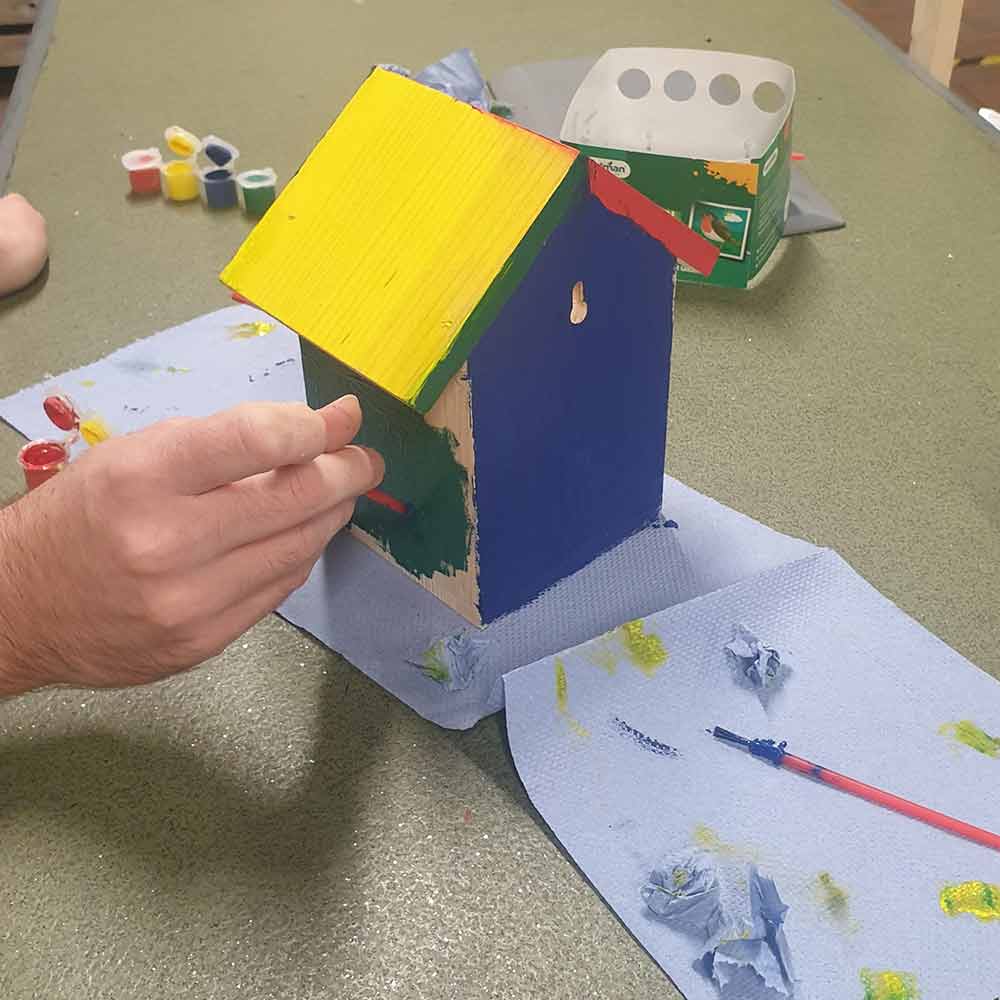 Make sure you have some protection under your bird house or feeder to protect the surface underneath.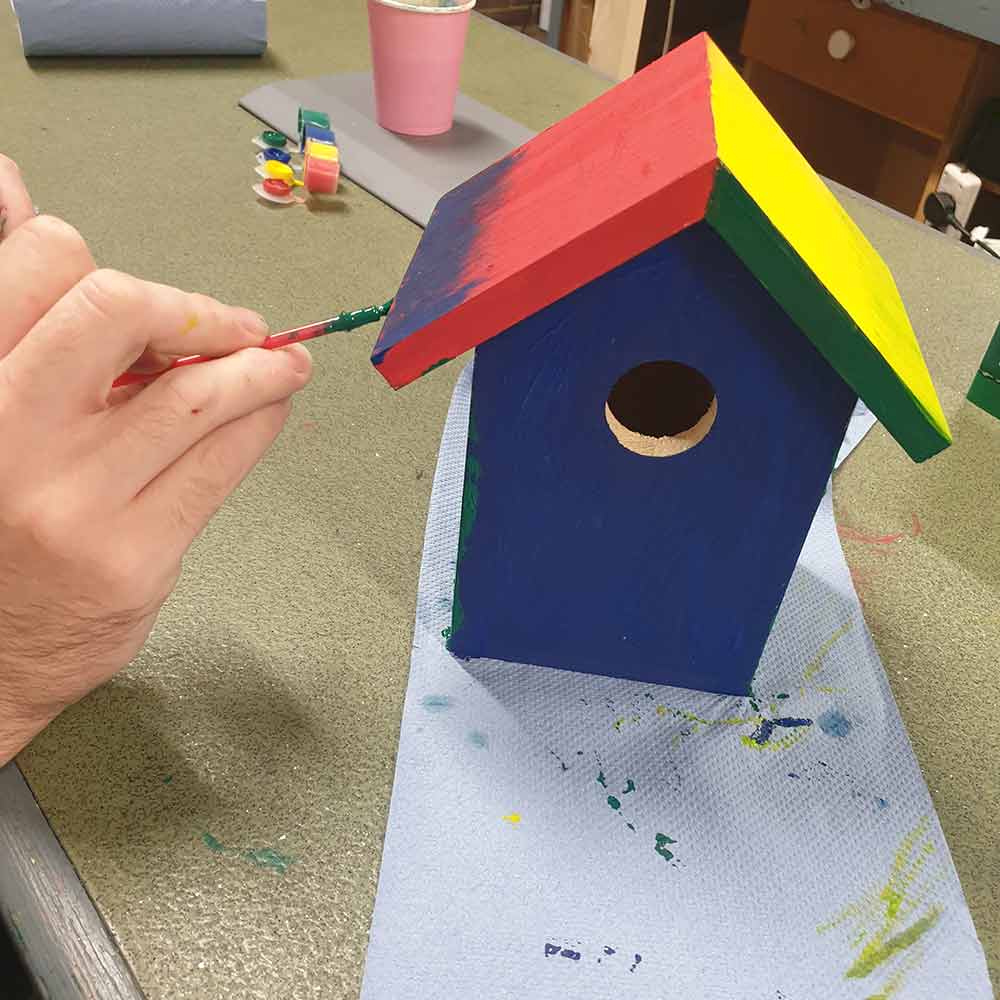 Add your finishing touches…
Ta-dah! The finished birdhouse and feeder!
For extra protection, you can add a layer of varnish to protect your artwork from the weather.