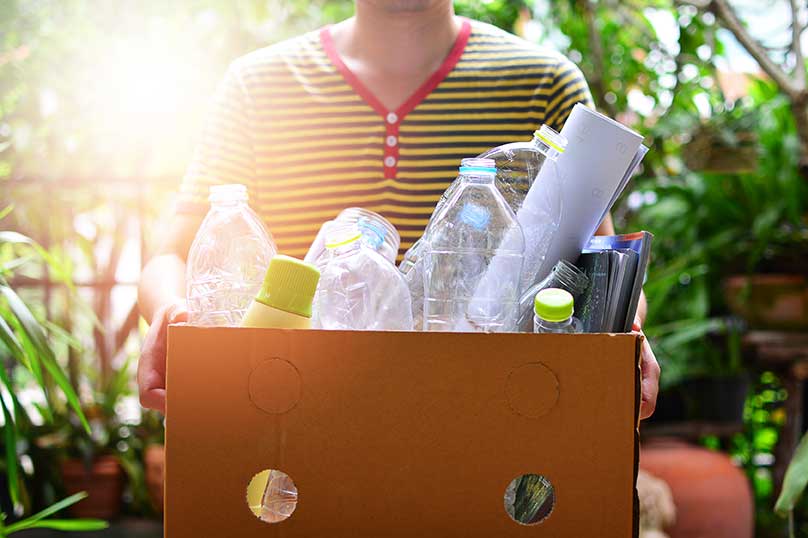 More than ever we are (rightfully) under pressure to reduce our plastic usage and to be more conscientious about the disposal of waste.
Most of the plastic used in horticultural retail is fully recyclable and has been for some time now.
The problem has been the colour, not the material. Black plastic contains carbon which makes the plastic invisible to the infrared scanners at the recycling facilities. Due to this issue, the pots or trays slip through and have been ending up in landfill.
Over the next few years we will see a radical reduction in black plastic pots as we switch to taupe, green, blue and many other colours to help negate this issue.
We essentially use 2 types of plastic currently; polystyrene which is stamped with this symbol:
…and polypropylene which is stamped with this symbol: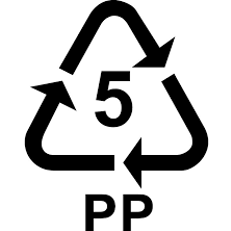 When we mention polystyrene the material most people instantly think of is the very lightweight packing material. This is 'expanded polystyrene' as it is filled with air and is still 100% recyclable.
The only exception is polystyrene used in the motor industry or building industry as it contains a fire retardant and is thus contaminated.
Many of the commercial plant trays (like the image below) are unexpanded polystyrene and fully recyclable too.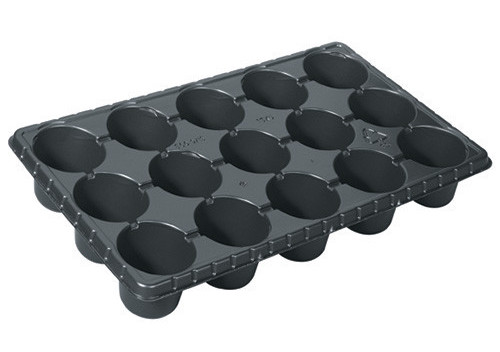 We have been making significant steps over the last 5 years to reduce our impact on the planet.
The list below is what we recycle as a business:
Where possible we re-use as much material as possible too. The pallet supports that come with our Christmas tree delivery can be seen all over the garden centre as they have been transformed into displays, benches and a plethora of other things.
Did you know; That recycling 1 ton of paper can save 17 trees, 7,000 gallons of water, 2 barrels of oil, and 4,000 kilowatts of electricity. The energy that you save can power 1 home for 5 months. The average family uses 6 trees worth of paper each year.