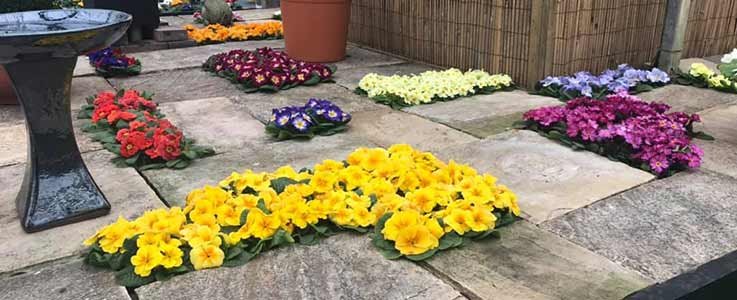 Rudy Raes and Burston Nurseries
Rudy Raes, a Belgian grower specialising in growing seedlings, has chosen to host their bi-annual Primrose Festival at Burston nurseries for the past 8 years. We were delighted to play host again in February.
The festival showcased over 140 varieties of Primroses, including some experimental varieties, to the key growers from the UK and Ireland. Over the 3 day event, Burston Nurseries hosted representatives from national and independent garden centres, as well as supermarkets.
Burston Nurseries has been growing agricultural and horticultural produce in St. Albans for over 50 years. The business has been transformed over the years from a local, traditional business to a market leader in terms of quality, production and presentation.
We love the fact that our on site nursery supplies great quality products to our garden centre, thus reducing our carbon footprint.
Our love for primroses doesn't stop there – we've also set up a mini-primrose festival in our garden centre, with stunning displays showcasing our primrose range by colour. Plus we've managed to get hold of 6 of the newest varieties and we'd love to have your vote on which is your favourite. Come and visit our plants area  for inspiration on how to inject some much needed colour into your garden!