Here at Burston, our customers are our lifeblood and not only do we hold ourselves to high standards but we insist that others do too so it's good to see that we're making good on our ambitions. Every year we are inspected and assessed to ensure that we meet the standards expected of the Garden Centre Association and we are pleased to announce that this year we have been recognised as the best of 33 GCA garden centres in the North Thames Region.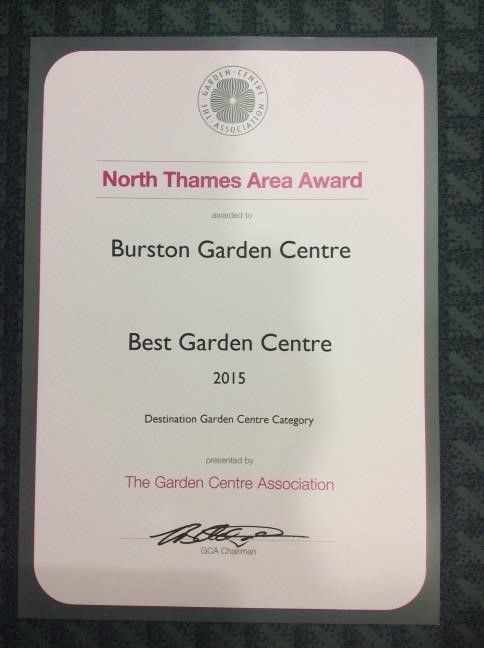 Last night was the 2015 regional awards meeting and we came away outright award winners for: The Environment & Community Award, Best Customer Service Award, becoming a National finalist in the Ruxley Rose Competition (best plant area competition), and the icing on the cake for the second year running The Best Garden Centre Award (destination garden centre category). We are absolutely delighted and it is a wonderful performance once again from our great team.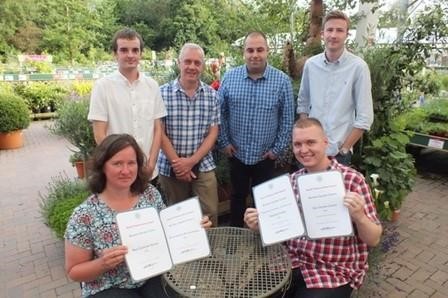 Thank you so much for your continued support and custom – we are now looking forward to the national awards in the New Year!