Painted Acacia
This year we have Alexander Rose's Old England collection in store. This painted Acacia range sticks to the traditional style of Alexander Rose's classic timber garden furniture but puts a contemporary twist on it.
The stunning Old England six seater table will add a touch of class to any outdoor space.
This set comes with a large grey wash rectangular table and six luxurious weave Bucket Chairs.
If that's not to your liking you may prefer The Old England Trestle set. With a rectangular grey wash table and matching benches will give your patio that lovely finish you've been looking for.
Alexander Rose have also given their classic Turnberry design the Old England treatment as well. If you're looking for a more modern distressed look then this is the perfect garden bench for you.
All of Alexander Rose's painted Acacia wood is FSC 100% Certified.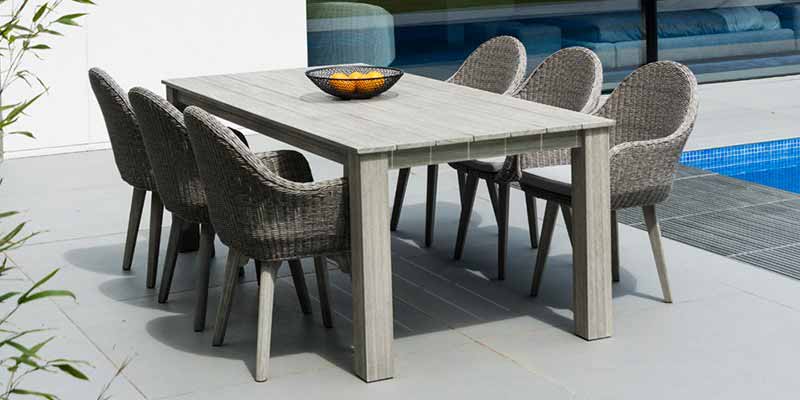 More from our BBQ and Furniture Range