Santa's Grotto Additional Needs Sessions
Sunday 28th November: 10am – 11am
Friday 10th December: 1pm – 2pm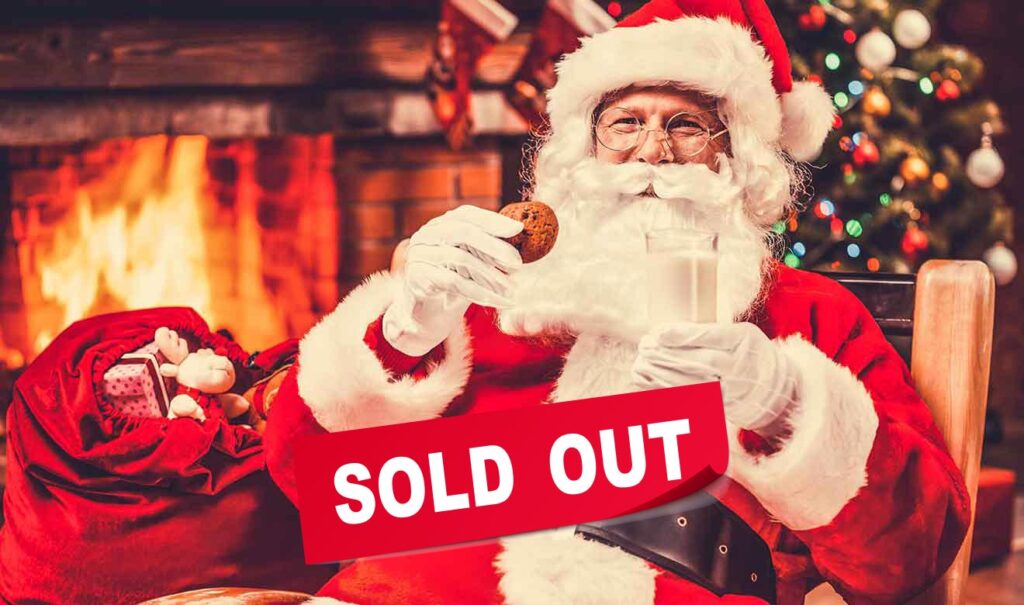 Click below to be redirected to our trusted partner for more information and for you to book your grotto tickets.
Come and visit Santa's Grotto for one of our additional needs sessions, which have been developed to provide a more relaxed and quieter environment for your child.  You'll find
music volume dimmed throughout
sessions are the first of the day, which is when our centre tends to be quieter
a restricted amount of tickets on sale and no walk in slots available
our grotto is also fully wheelchair accessible.
We've been working hard with Santa and his elves to ensure the safety of our guests and team members when you arrive this year.
What precautions are being taken with regards to Covid-19?
This year we have restricted the amount of tickets on sale and all weekend and weekday slots will be pre-bookable only. There will be no walk-in slots available. We would therefore recommend booking early to secure your preferred time slot.
At the time of your visit our procedures will follow any government guidelines regarding Covid-19.
What can I expect from my grotto experience?
Children will be met by one of Santa's elves at the entrance to Candy Cane Lane, where you'll walk through a magical world of gingerbread men, giant lollipops and gingerbread houses. Our queue will have clear markers to ensure that each family group stays 2m apart.
Please note our grotto has been planned to be non-contact to ensure that everyone stays safe.
Santa and each family group will remain socially distant, but there will still be a chance for Santa to spend time with you all. We will ask the accompanying adult to select a wrapped present for the child out of Santa's sacks.
This year you'll be able to take your own photos within the grotto, as well as having a professional photo taken. You'll have the chance to view your photo and a selection of photo gifts upon exiting the grotto.
Santa and his elves wish to make the experience for your family truly magical and most importantly at the moment safe.  When you arrive at the Grotto, Santa's elf would love to hear any information or special requirements that we'll pass along to Santa.
Please note that these specially adapted sessions are only suitable for children who require additional support throughout the experience along with their families.
An adult must accompany children for the duration of the event.